Roundup® Tough Brush & Poison Ivy Control Ready-to-Use Spray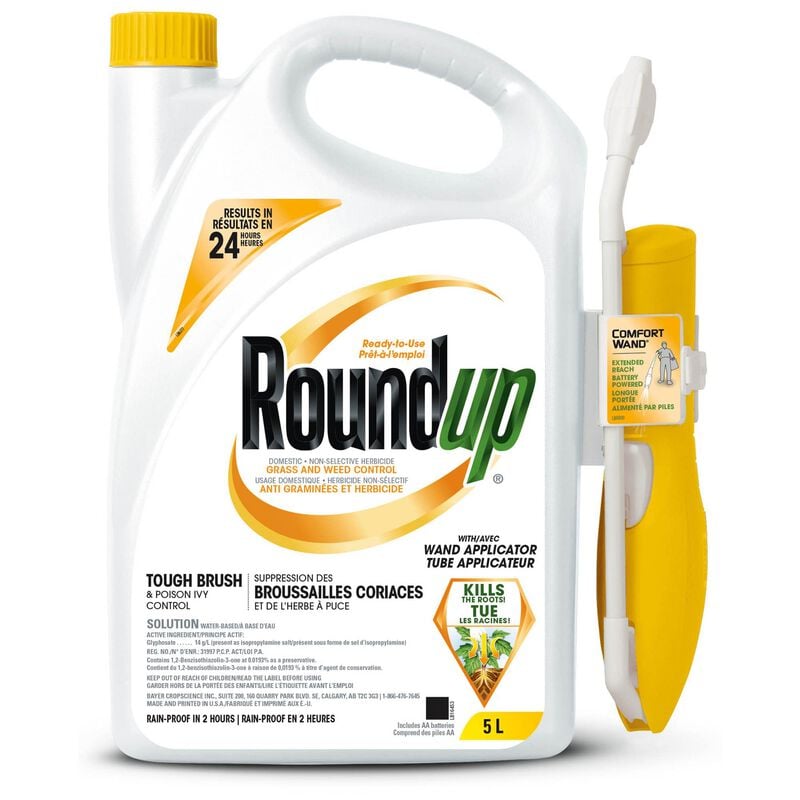 Roundup® Tough Brush & Poison Ivy Control Ready-to-Use Spray
Overview
• Double strength formula to control unwanted poison ivy and brush.,
• Kills to the Root.,
• Fast acting formula - results in 24 hours.,
• Rainproof in 2 hours
When To Apply
• Apply to annual weeds anytime after growth is seen.
• For perennial weeds apply after seed heads, flowers or berries appear.
• For best results, apply during warm, sunny weather (above 15°C) to accelerate systemic movement from foliage to roots.
• Apply when air is calm to prevent drift to desirable plants.